Jose Felix Happy to Come Back to Dublin to 'Beat' Gary Cully Again
Jose Felix Jr warns it would be a case of repeat rather than revenge if he was to rematch Gary Cully in November.
The Mexican, who shocked 'The Diva' on the undercard of Katie Taylor's homecoming in May, says he is willing to return to Dublin to add another exciting rematch to the Taylor – Chantelle Cameron II card.
However, he reveals he would not be so obliging in the ring, predicting he would upset the Matchroom prospect for a second time.
"I would gladly return to Dublin," he tells Irish-boxing.com.
"Cully and Eddie [Hearn's] team gave me the opportunity. A real man returns [the favour] and I am a person of my word. I was grateful for the opportunity."
The former Tyrone McKenna opponent says securing successive victories over the Sarto stylist will prove that bit more difficult because Cully and co won't underestimate him this time around.
However, remains confident of victory nonetheless, stating history proves he has the power to hurt the fancied lightweight.
"I do think [a rematch] would be a more difficult fight because they underestimated me the first time. But I think I will win again I've proven my hands can hurt him."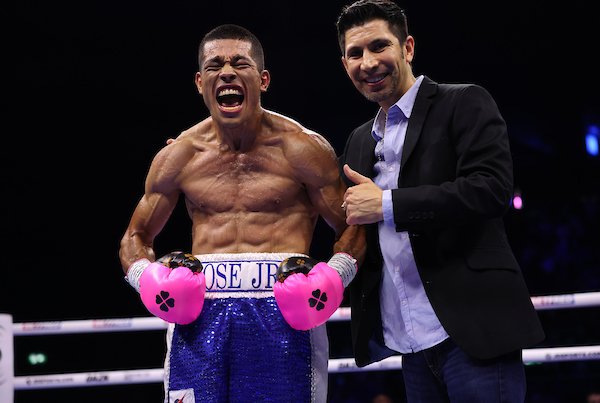 Before their first encounter Felix Jr apologized to promoter Eddie Hearn in advance, stating during fight week he was sorry for how he was going to derail the career of the rising star and ruin the Matchroom promoter's investment.
Speaking with rumour of a November 25, 3Arena rematch doing the rounds, he says he would make Hearn regret putting him in with a fighter with real star potential for a second time.
"Hearn will regret making the rematch because I've come through some bumps in my career due to my personal problems, which are now solved them. They already know about my potential and what I'm capable of."
Cully's coach Pete Taylor heralded the Mexican's game plan as perfect post the Kildare fighter's defeat. Explaining what the tactics were Josesito said: "My plan was to be patient and land a big blow like I did, although I expected to do it after round 6."
The 31-year-old, who went to war with McKenna, also points out he has the ability to change the approach if they rematch this Winter.
"I have many tricks in my backpack and I bring any of them out on the day of the fight," he adds before sharing his respect for Ireland.
"I love Ireland I hope one day I can go visit with my family. I feel very welcomed by the fans."