Eddie Hearn reveals 'stubborn' Katie Taylor's potentially detrimental rematch demand
'Stubborn' Katie Taylor rebuffed the chance to bring Chantelle Cameron down in size for their eagerly anticipated November rematch.
The English fighter, who became the first pro to defeat the Bray native in May of this year, was keen for the repeat to happen at 135lbs as it would afford her the chance to become a two-weight undisputed world champion.
However, despite many arguing the lighter weight would narrow the odds in Taylor's favour, the Irish sporting legend was adamant the rematch had to play out at light- welterweight again.
According to Eddie Hearn, Taylor is desperate for revenge and wouldn't feel like she didn't achieve it if there was any shift in the parameters from the first fight.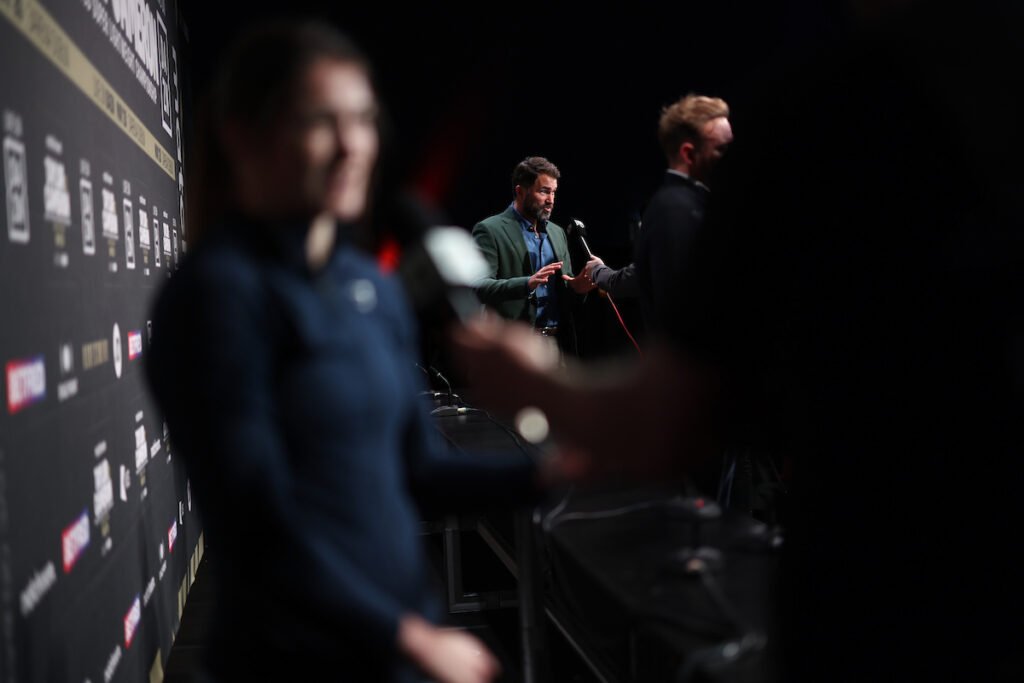 Speaking to the MMA Hour Hearn explained: "Katie said the same terms as last time because I'm not bringing her down and everyone saying 'oh you couldn't beat her at 140lbs'. She is so stubborn it's like 'I need to beat her on exactly the same terms as last time'.
Confirming the Jamie Moore trained fighter pushed for a lightweight rematch he adds: "Chantelle Cameron done an unbelievable job last time and I think 140 suits Chantelle better than 135lb. She wanted the chance to become an undisputed champion at a second weight, so she was up for 135lbs but Katie said 'No same as last time.'"
Hearn also revealed Cameron will be the A side of the 3Arena November 25 rematch and in his opinion goes into the fight as favourite.
"This time Chantelle is the A side, lt's Cameron against Taylor, she's arguably pound-for-pound #1 now. I think Katie Taylor is the underdog going into the fight, but she is very stubborn and desperate for revenge."