Declan Geraghty has retired from boxing.
The Dubliner officially confirmed he was hanging up his well-worn and well-traveled gloves at the Red Cow on Friday night.
The 33-year-old extended a winning run to six fights with victory on the JB Promotions card and has been in the Irish title conversation at welterweight for the last 12 months, suggesting he is both still capable and still relevant.
However, speaking to media after his first round dispatch of Andrej Moravek, he said his race was run, suggesting he hadn't the motivation or energy to continue.
It brings the curtain down on a storied career that started in pro terms as far back as 2014 – and goes back much much further if you take the amateurs into account – when he beat Sid Razak in Sheffield over six two-minute rounds.
'Pretty Boy' has often stated his innings was pretty disappointing, but while he didn't live up to the early billing it was one that entertained and intrigued fight fans.
As an amateur standout turning over there was a great excitement surrounding the stylish southpaw when he first entered the pro ranks.
Indeed, there were some well respected within the game, that felt he was the perfect size to plug the hole left in Dublin boxing by the retirement of Bernard Dunne.
HIs rise toward the top was slowed when his breakout moment went wrong, Geraghty losing a to Jono Carroll in the Irish Fight of the Year on a Matchroom card at the 3Arena in 2014.
'King Kong' secured a slot in Prizefighter with that victory, won the tournament and set of on a course that ended with him challenging for a world title. All things Geraghty would have been confident of achieving if given the chance.
As it was he faced somewhat of a rebuild before taking the chance to fight for the Irish title in Belfast against one of the biggest punchers Irish boxing has ever produced, James Tennyson.
Again Geraghty suffered defeat but showed flashes of pure genius before he was stopped on his feet against a fighter that went on to win a European title.
Another rebuild ended with a win over John Quigley, possibly the former Crumlin amateur's best win on paper, which in turn led to a much anticipated Carroll rematch.
It was a case of repeat rather than revenge as 'Carroll' won the Belfast hosted Dublin derby. A defeat to Marco McCullough in Irish title action followed soon after but Geraghty soldered on and had enough profile to secure an Archie Sharp fight. His skill set saw him school the Londoner for three rounds but he was caught with a shot and stopped on the TV broadcast bout in the fourth.
There was some time out of the ring post that reverse but Geraghty returned with an Irish title goal late last year. He was scheduled to fight for Dylan Moran for the green strap in the spring and Owen O'Neill in the Autumn, only to see both fall through. It was the kind of heartbreaking disappointment too familiar to the Dub's career and pain that may have brought forward his decision to retire.
It's a somewhat sad ending, but the career isn't as disappointing as Geraghty will tell you. It is hard for a fighter with genuine world title hopes to exit the stage without winning a major title, but the southpaw's name is one that will be remembered.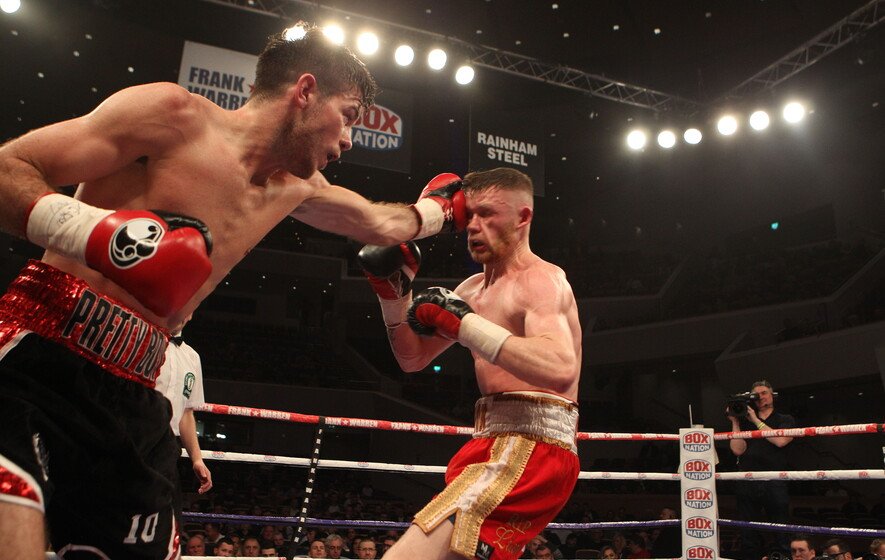 When people talk about his boxing stay they will mention his skillset, his natural talent and his amateur success. Hats will also be tipped to the pure grit and heart he showed in the pro game, not just in the ring but out of it, attributes some suggested he lacked when he turned over as a confident and even brash stylist. The business side of boxing wasn't always kind to Geraghty, he saw plenty of opportunities slip away in the most misfortunate of ways and was stopped in some of his biggest fights. However, he always faced the music, always came back, and never shied from a challenge, proving himself a real fighter in the process.
There will be a what-if element and some will as what could have been achieved but many more who will celebrate what was.
We here at Irish-boxing.com would like to thank Geraghty for all the access and entertainment over the years. We wish him well in retirement.