Cameron requests McGuigan trained fighter be removed from Taylor card?
Ellie Scotney claims Chantelle Cameron and her team have demanded she is removed from the massive Katie Taylor Homecoming undercard.
The Britt, a massive Taylor fan, was set to challenge IBF super bantamweight champion Cherneka Johnson in her seventh pro fight at the 3Arena on May 20.
However, she took to Twitter on Tuesday night crying foul, claiming the undisputed light welterweight champion of the world and those around her requested she be removed from the card.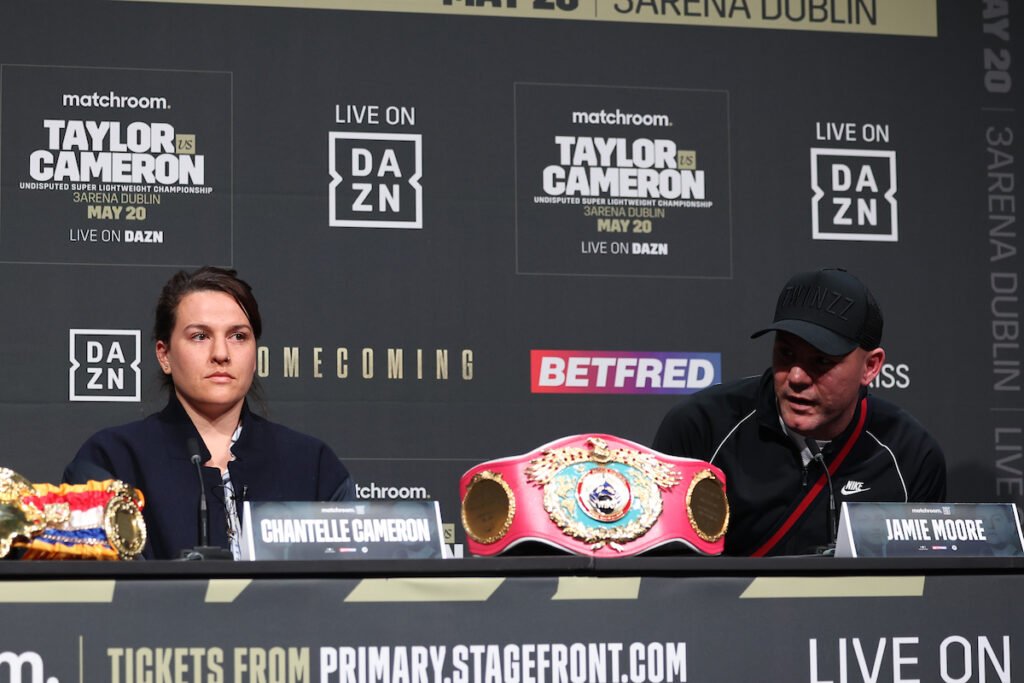 The Matchroom fighter says the Northampton native didn't want her coach, Shane McGuigan to be part of the event.
It's since been suggested that Cameron and co felt the presence of the former Ulster Champion, Son of Irish fight legend Barry McGuigan and respected trainer may have a negative effect.
💔💔💔 pic.twitter.com/HIyZCsggZn

— Ellie Scotney (@elliescotney_) April 4, 2023
Cameron has fought on the same cards as Scotney before, but rumour suggests she is determined to have everything run 100 percent perfect ahead of one of the biggest fights to be made this year.
Cameron, like Carl Frampton and Conrad Cummings was previously signed to Cyclone Promotions and trained by Shane McGuigan and like the aforementioned left to team up with former irish light middleweight champion Jamie Moore. The split was said to be quite acrimonious, the details of which are shared HERE.
Irish fight fans have shown sympathy toward Scotney and the fact she may have lost out on a spot on the historic card but have selfishly surmized it means room has opened up for another Irish participant or may have bumped an Irish fighter up the bill.
There are also some Irish fans, particularly those looking for comfort even in the finer details, who have pointed out that the fallout may bring drama Cameron doesn't need during camp, as well as questions she won't be too happy to have to deal with during press obligations.