Not a Case of No Moaning No Problems for McCrory – McComb Shares 'Hammer's' Camp Troubles
Sean McComb was only too happy to make excuses for Padraig McCrory, knowing humility will prevent 'The Hammer' from doing so himself.
McCrory came through a though, hungry and solid-chinned Steed Woodall to register another big career win on the top of the Feile Fight night card last Friday.
However, despite having his hand raised and entertaining the large crowd, the super middleweight was a little downbeat about his performance post-victory.
McCrory felt it wasn't a vintage display and said he is capable of much more.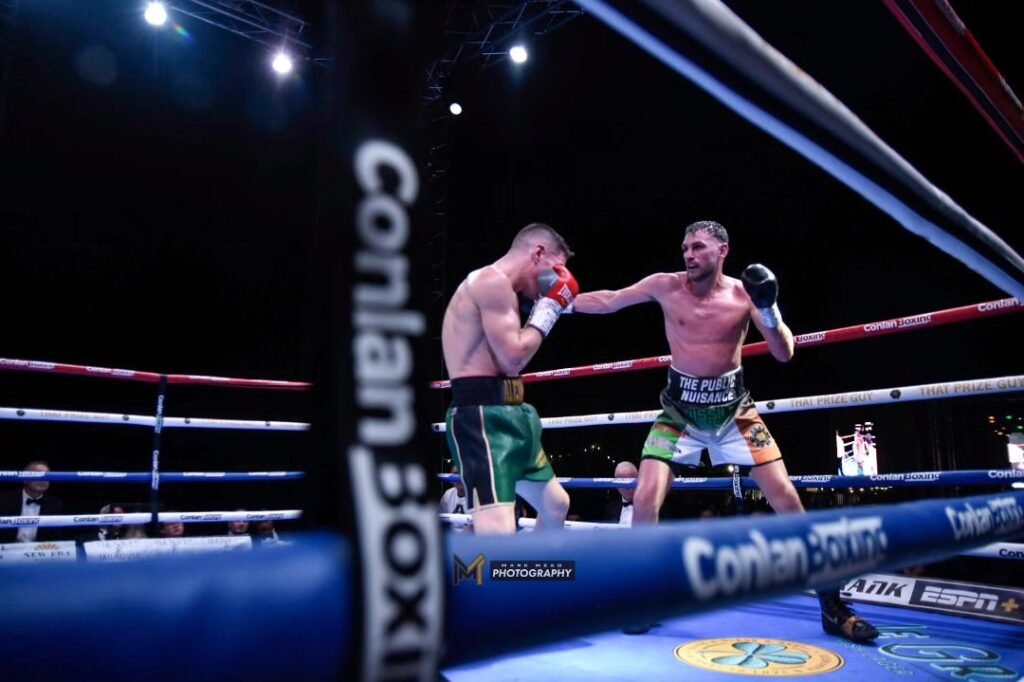 Former Holy Trinity stablemate, McComb is adamant the man he affectionately calls 'Big Purple' has nothing to be upset about, pointing out he defeated a good fighter and did so in convincing fashion.
The chief support on the night continued to lend his support to his fellow West Belfast native post their respective fights, revealing it wasn't a case of no moaning no problems for the puncher of note.
McComb says a somewhat difficult camp prevented the Dee Walsh-trained McCrory from hitting top form.
McComb, who successfully defended his WBO European light welterweight title on the bill, revealed the headliner went into the clash with some issues with his right hand and with very few spars under his belt.
"Big Purple just keeps on shining," he told Irish-boxing.com before pointing out he warned people against backing the knockout.
" And you know what? A few boys messaged me asking 'what you reckon will Pody knock your man out'? Now I know Pody is a heavy heavy-handed man but I was like 'lads this is a tricky fight'.
"It's a fight that was there for the taking for both men. I sort of knew Pody's hand wasn't right, he only had two or three spars before the fight. Pody probably hasn't told anyone this but I'm telling it because I know it. He still pulled through and he won very well on points."
Photo Credit Mark Mead