Hearn says Dublin boxing NEEDS a Katie Taylor rematch win
Eddie Hearn doesn't think there is an Irish name quite ready to take the bill-topping baton from Katie Taylor just yet.
As a result, the Matchroom CEO surmises Ireland's hopes of having regular big-time boxing outside of Belfast are directly linked to the Irish icon getting revenge over Chantelle Cameron on November 25.
Hearn sees the value of Dublin, indeed he was extremely enamoured with the reaction to the Bray native's homecoming and the atmosphere generated on the night.
It seems he would have no issue making it a regular Matchroom haunt but claims outside of Taylor there isn't a strong enough name to top a bill.
Gary Cully looked the heir apparent, particularly as he is signed to Matchroom, but Hearn suggests defeat last time out delayed his progress to the Dublin throne. The Essex fight maker also suggests it's too soon for heavyweight Thomas Carty, while other emerging Dubs such as Pierce O'Leary are Queensberry aligned.
"Irish boxing rests on Katie's shoulders at the moment in terms of these big nights," Hearn told Irish-boxing.com.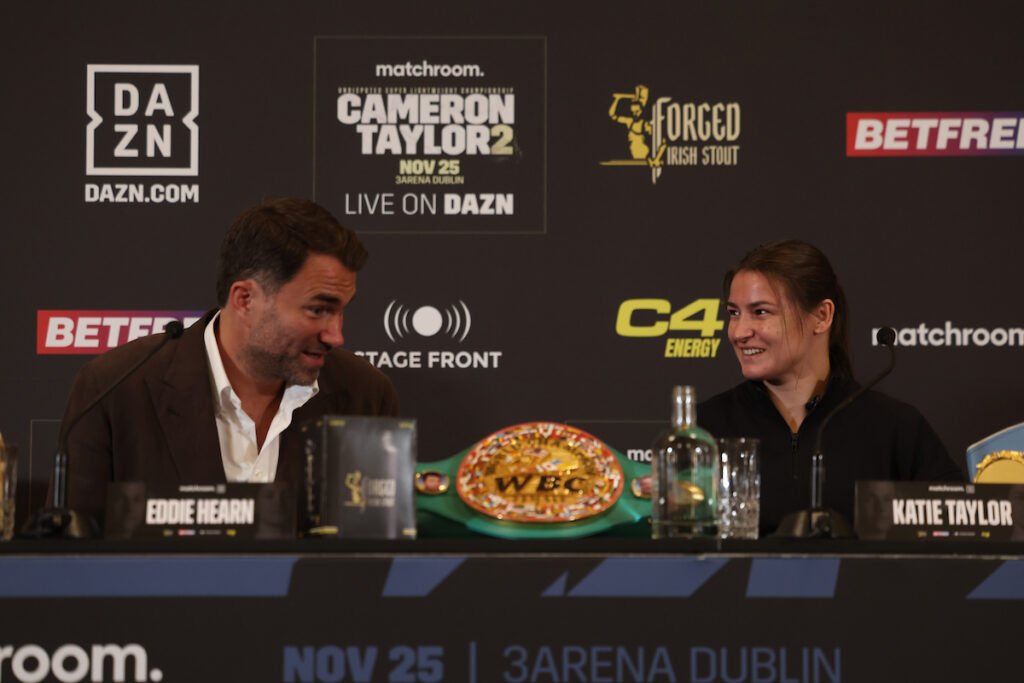 "I think we come back [without Taylor], but tell me another fighter that can headline, I know Mick Conlan in Belfast, but where I can go to DAZN and say 'okay we are going to Dublin and so and so is headlining'?
"[I can't do Gary Cully] yet. In time, he'll have a good fight on November 25 but he has to win and then jump into a big fight. Maybe it could be the rematch"
Hearn also suggests it's not a predicament to be ashamed of, pointing out some of the world's biggest music stars don't match up to undisputed lightweight world champion Taylor when it comes to draw.
"But with Katie you are talking about the biggest gate ever at the 3Arena, that shows you the draw power of Katie Taylor no one else can do that."