Jason Quigley Reveals Outdoor Dublin Fight Plans
Jason Quigley will go from a spring homecoming party to a Summer festival.
The Donegal now super middleweight fought in Ireland for the first time as a pro last Saturday, defeating the extremely durable Gabor Gorvics over 10 rounds at the National Stadium.
Speaking after the win, the former middleweight world title challenger revealed plans to continue fighting in Ireland, stating he plans to top a Dublin bill in July.
The former Golden Boy fighter will headline an Elite-Sheer Promotions bill at an outdoor venue in Lucan this Summer. The fight night will take place July at a ten-acre site with a capacity for 5,500 people on the outskirts of Dublin.
It's the next step in what Quigley hopes will be a long-term venture involving Elite Promotions, Sheer Sports, himself, and even famed matchmaker Robert Diaz.
He said: "I'm so proud to kick this off the way we did. It's unbelievable and we really want to push on. Irish fans deserve big nights and big title fights. They deserve big Irish domestic fights as well.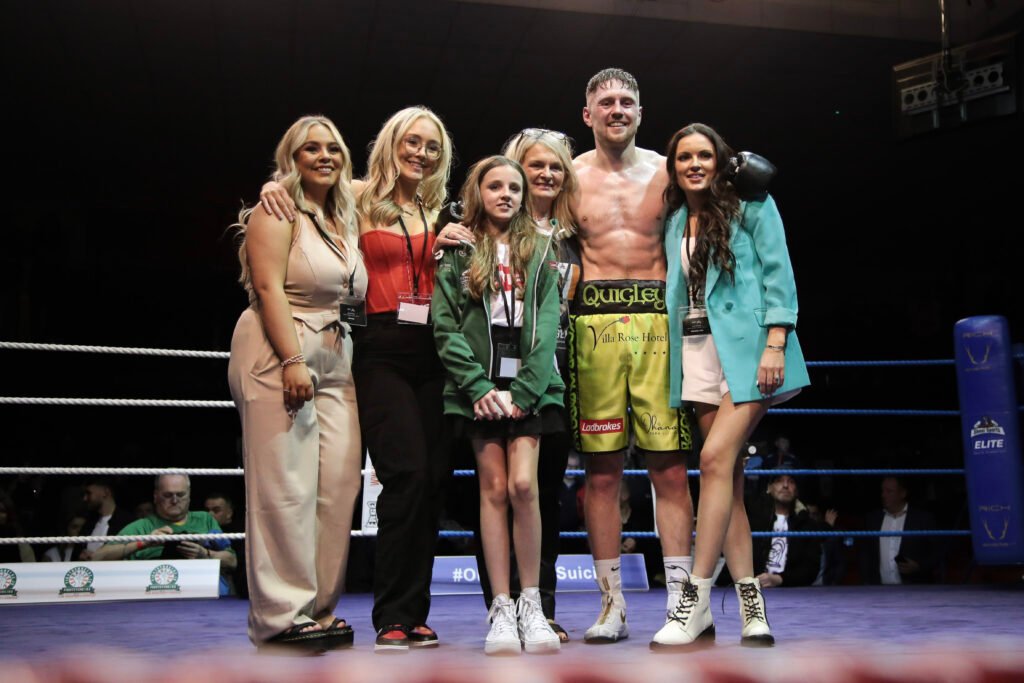 "We're here to do massive things and put Irish boxing back on the map again. We have some exciting boxers ready to make waves and we have a great stable of boxers ready to go."
""Sheer Sports and Elite we are here to do massive things in Ireland, we are here to put boxing back on the map. We have Tyler Jolly, James McGivern, Brett McGinty, the two Walsh brothers [Paddy and Liam] ready to make waves. We have a great stable of fighters coming through."
Paddy Walsh echoed the sentiment but also said he'd like to deliever a world title shot for the popular Irish fighter.
"We have a great pool of lads and we have big ambitions," Walsh said. "It's about getting the right next step. Jason deserves a world title. He has given his life to that ring."
Photo credit @irish_guy_takes_pictures  Matthew Spalding