Byrne wants mouthwatering Keating – Kelly clash on top of debut bill
Jay Byrne wants to put a mouthwatering BUI Celtic title fight between Senan Kelly and Danny Keating on top of his promotional debut in Dublin on November 3.
The former BBBofC and BUI Celtic Champion promotes 'The Begginning' bill under the JB Promotions banner at the Warehouse at the Red Cow on November 3.
The fighter-turned-fightmaker had planned to kick off his promotional journey in 2024 and has six dates set for next year, but took advantage of two shows falling through in September to put together a Dublin card earlier than scheduled.
It left little time to make all Irish fights but he has made moves to get an exciting 50/50 fight to headline the fight night.
Speaking at a press conference in Dublin on Friday, Byrne revealed he has offered the Cork fighter the chance to fight the Kildare man for the light welterweight version of the pretty strap.
'Danny Boy' has a job to do this weekend first, fighting Jakub Laskowski in his first fight in Cork since 2012, on the Siam Warriors Superfights card at the Parochial Hall.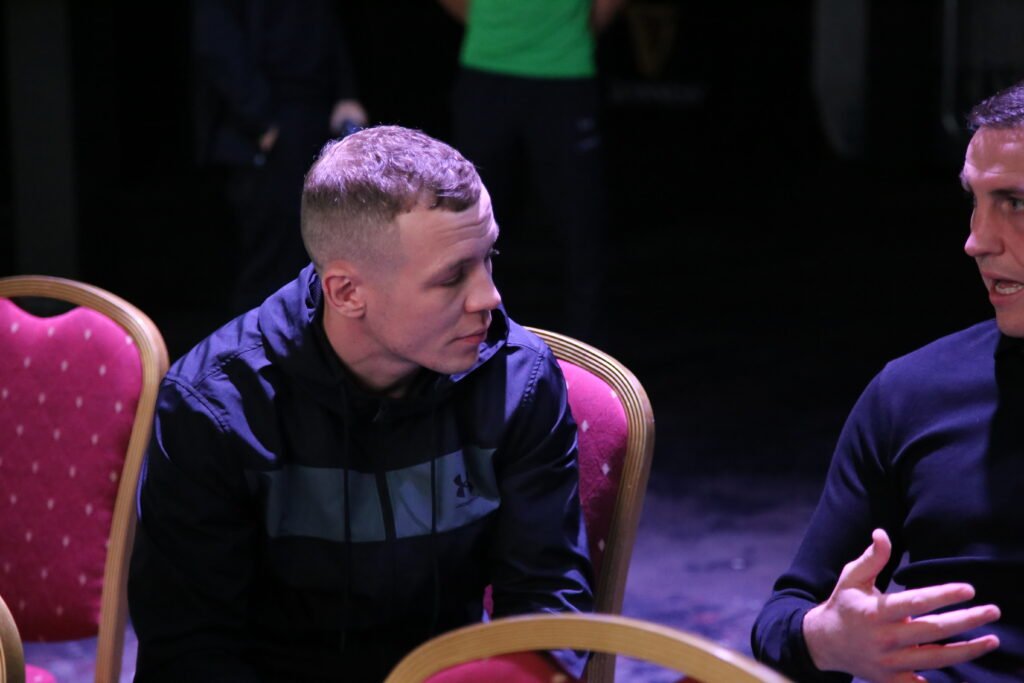 Understandably, Keating first wants to focus on this weekend's action but 'The Negotiator' suggests it's a fight the Cork man, Tony Davitt, and his team could be open to, pointing out the offer wasn't rebuffed.
Also fighting on The Beginning card will be former world title challengers Luke Keeler, Jake Hanney and Tony McGylnn. Eddie Treacy also returns while Oisin Treacy, Matthew Tyndall, Glenn Byrne, and Sean Murray will make their debut.