Together is better – Michaela Walsh not racing Kellie Harrington to historic win
Michaela Walsh isn't in a race with Kellie Harrington to make Irish boxing history.
The Belfast fighter and her international teammate will become the only fighters to have won 11 Irish Elite titles if they secure victory on National Elite Finals night on the South Circular Road this weekend.
Depending on the running order the Olympian could become the first to reach the historic number, not that, that matters to the three-time Commonwealth Games medal winner.
In true Walsh fashion, she is as hyped about Harrington's history attempt as hers. The skilled boxer, who celebrates her brother Aidan's success more than her own, will be more than happy to share the record-breaking spotlight with her fellow Paris Olympian.
Indeed, for her it's better that way.
"I'm going for my eleventh elite. I won my first won at 17. 10 is the record, myself, Kelie [Harrington], Kenny Egan and Jim O'Sullivan have 10, fingers crossed I can get to 11 on Saturday," she told Irish-boxing.com after beating Kelsey Leonard on Saturday.
"I don't know [if I'm in before Kellie] but it doesn't matter I wouldn't claim it anyway. We will both do it on the same night. There is no one better to share that success with than an Olympic Champion."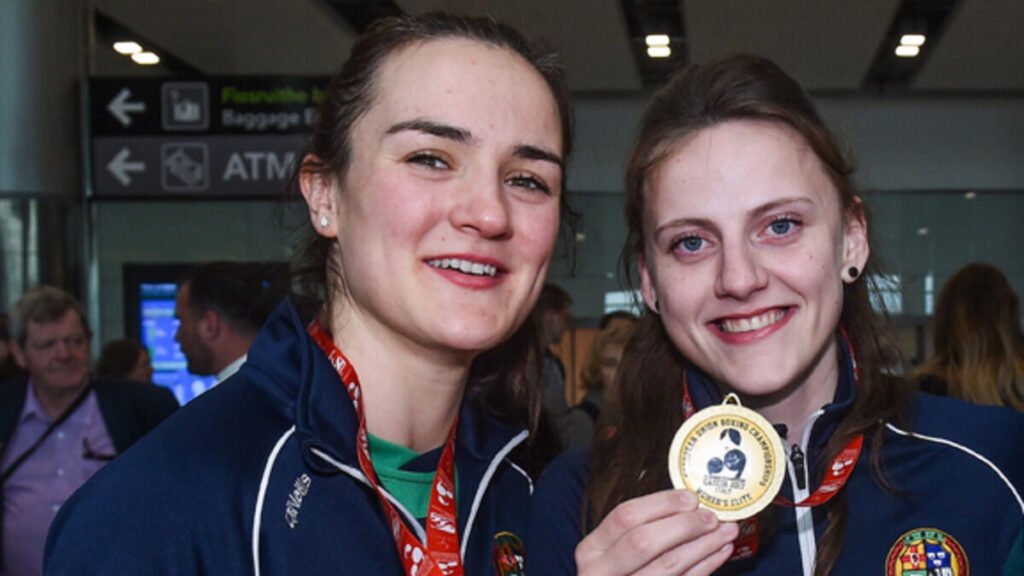 The 33-year-old who is 13 years dominating domestically is well aware she hasn't won the title yet. There is work to be done before the record is broken.
"I still have to win the final," she is keen to add.
Walsh renews acquaintances with Kellie McLaughlin on a talent-packed Finals night and is expecting a test.
"I boxed Kellie McLaughlin last year, she is a great opponent, very strong and I can't take anything for granted. These girls all want to be Irish champion and I have to bring my A game. Kelsey Leonard gave me a tough fight in the semi final and I have all the respect in the world for these girls. I was once in their position I know how hungry they are.
"I can't get compilation you can't think about Olympic qualifiers until you are out of Ireland. It's hard enough to get out of Ireland."